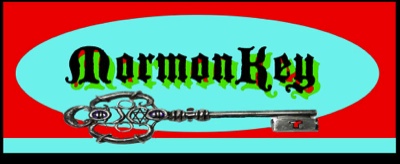 "MORMONKEY: The Key to News and History of the Mormon Faith"
Accordingly, the 2015  records also show that 30,000 members resided in Africa, 9,000 in Asia, 8,000 in Canada, 13,250 in the Caribbean, a mere 2,500 in all of Europe, 12,250 in the Pacific and Australia, 4,500 in Central and South America, and in the United States, the total amounted to 117,000: Equalling actually 196,500 worldwide and not the 250,000 figure provided in the previous paragraph that was found in a 2017 Wikipedia Community of Christ discourse. On the contrary, the LDS Church maintains a flock of close to 16 million devotees worldwide.
STRUCTURAL COLLAPSE OF RLDS
CHURCH CAUSES SUDDEN $35
MILLION DOLLAR ASSET VALUE
TRANSFER TO LDS COFFERS
Beginning in the 1960's controversies arising over changes in the RLDS church's beliefs and practices led to what historian Roger D. Launius described in 1998 as a "collapse of the [church's] philosophical synthesis," leading to "declines in membership, contributions, and priesthood ordinations."
Then in 2011 Ken Mulliken, the Honors College Director at Southern Oregon University, authored a scathing dissertation arguing that the changes that took place in the RLDS Church since the 1960s were hatched from a policy supported by "historical amnesia." Also according to Mulliken, this was induced by misguided leadership within the RLDS church that could not be explained by existing historical theories or sociological models. Mulliken also explained that the RLDS Church abandoned their historical roots within Mormonism; all influenced by professors at the Saint Paul School of Theology.
What was created, Mulliken explained, was essentially "a mainstream Christian church." In 2001, the "historical amnesia" that Mulliken had spoken of culminated in an institutional name change. The RLDS Church simply became the Community of Christ. With this it is quite apparent that the RLDS Church abandoned its past and created a new religious orb that was focused on social-interaction (Community) and shared mission (Christ).
Thus, with such a small core of devotees resulting from the many who sought to abandon the flailing ship, the RLDS cum Community of Christ became scarred by the strain of expansion into impoverished low wealth bearing countries such as Africa, together with an ever diminishing support from U.S. based parishioners that used to be the RLDS cum Community of Christ church's mainstay support base.
As well the systematic abandonment of the original precepts found in the founding 1830 Mormon bible - all added to the proverbial writing that suddenly 'appeared on the wall.'
Thus it clearly seems that now for the religious ship to stay afloat, the poor church at Independence had no choice but to mount the biggest fire sale of the Ages: As its church directors decidingly dumped what the LDS has self-proclaimed to be a sacred "crown jewel" of a Book of Mormon. All when in fact all it is - is a second generation copy - made long after the Gold Plates left Earth!
It was for use by the printer to set the printer's type: A later copy. Just an old fashioned 'Xerox copy' so to speak. An apparent last ditch effort to keep the Community of Christ ship afloat - for the funding of their missionary flock to spread their special can of gospel around the world.
Spreading a gospel that has been diluted far from its original manifestation and intent.
This is all quite apparent; all while throwing in with
the proverbial bathwater the 28% fragmentary
remains to the Mormon bible's foundational original
transcription made at Harmony, Pennsylvania.
All of this went straight into the potboil and was
stirred up in a no holds barred fashion to compliment
the LDS Church's coffers to boot. This in support of
the sanctity and the righteousness that the LDS seeks
to radiate and expouse upon before their adoring
members and circumspectful watching non-affiliated
public alike.
A LACKING OF PROPER
SIGNED TESTIMONY
CAUSES DILEMMA FOR
LDS CHURCH
As it is, the Mormon Church never had the Gold Plates. They just have testimony - figuratively speaking that is. But only just one Testimony that is truly real: One which the LDS Church may never really have or eventually acquire because of apparent visible bureacratic incompetence found within many levels of the LDS Mormon Church History Library sector headed by Director Keith A. Erekson.
Yes, all for $35 million dollars. A good LDS Church PR move for the money it seems, or is it?
This action marks a far cry from the early days in the 1870's, when RLDS Church Elder Joseph R. Lambert devotingly started compiling his sacred Mormon journal to which he ultimately added John Whitmer's reigning gem: The 6th of May 1877 dated Book of Mormon Testimony.
And this was at a time not too long ago in the 1870's when Joseph R. Lambert's RLDS Bishop and parishioner fellows treked down to Utah - publicly challenging the LDS Church Elders of the day to their 'unGodly' actions of Polygamy and Blood Attonement.
But now that faith has been totally eviscerated and cast to the winds of time.
And just think, for $35 million dollars the LDS Church got only one bonafide certified signature for the sacred Book of Mormon Testimony; one by Oliver Cowdery. He was the chosen scribe who drafted the second generation printer's copy and who later became excommunicated from the LDS Church. All this further neutered the voracity of his noble work and Testimony.
The LDS Church did however get ten more "Witnesses" signatures for $35 million dollars! Yes, ten fake facsimile "Witnesses" signatures all accomplished by Oliver Cowdery - including that of Prophet Joseph's!
Cowdery's signature is authentic. However the Cowdery signature has no "Witnesses."
There are now a few questions one must ask.
Is one mere authentic signed testimony that was followed by an excommunication, such as Oliver Cowdery later endured, sufficient to support an entire church doctrine?
Although Cowdery was later baptised back into the LDS Church, there is no viable authentic signed document directly re-asserting his Testimony extant.
Does this all seem like a good sound foundation for a church claimed to be based on eleven signed signature testimonies? That is exactly what the Book of Mormon claims. Outside of a full facsimile, where is the proof?
Yes, as Bob Dylan once sang; "The Times They Are A Changin."
WHAT ARE THE REAL RAMIFICATIONS OF $35
MILLION DOLLARS PAID TO COMMUNITY OF CHRIST CHURCH FOR PRINTER'S 2ND GENERATION COPY OF 'LOST' ORIGINAL 'GOLD PLATES' BOOK OF MORMON HARMONY, PA. TRANSCRIBED MANUSCRIPT?
As part of the LDS Church History Library Joseph Smith Papers Project, spearheaded by its director Keith A. Erekson with the recent 2015 publication of the second generation Book of Mormon printer's copy manuscript, new revelations about the validity of the Book of Mormon have come forth. Adding to this knowledge bank based on the recent release by the Community of Christ church - and published by the LDS Church History Library - of direct scans of all pages, inlcuding the facsimile Testimony signature page executed by Oliver Cowdery- that was provided to the Book of Mormon printer E. D. Grandin, in order to set the type.
After its loan for the publication in 2015 by the LDS, the Community of Christ church printer's copy subseqeuntly was sold in September 2017 for $35 million dollars by the Community of Christ. The work was only a copy manuscript executed by one person; namely Oliver Cowdery. It was a copy of essentially a 'lost' original for which only 28% remains and that lacks the all important original "Three Witnesses" and "Eight Witnesses" signature page containing what should be eleven (11) authentic Book of Mormon 'Gold Plates' Testimony signatures.
The vital Book of Mormon Testimony signature page Cowdery produced as part of the facsimile copy of the now lost original Book of Mormon Testimony signature page, bears only one genuine signature; that being of Oliver Cowdery himself. As well, it bears no witness signature to Cowdery's signature.
What this second generation copy does have are ten other signatures, but not authentic signatures of each Book of Mormon Witness. Just facsimiles of each signature exist - outside of that of Oliver Cowdery's found in the 'printer's copy' prepared by Oliver Cowdery himself.
Found on the Spanish language Mormon site Libres de Fe (Manipulada) is a public domain photograph of the second generation facsimile signature page to the Book of Mormon, as follows;
Please click the above photograph to go directly to the website Libres de Fe (Manipulada). Once there, scroll down to see the same photograph along with its accompanying discussion of the Cowdery copy Book of Mormon facsimile signature page in question and shown above.
As can readily be seen, the page contains no authentic signatures by any of the Book of Mormon "Three Witnesses and / or "Eight Witnesses," outside of that of Oliver Cowdery's, which, as well, does not have any accompanying witness attesting to the Cowdery signature as genuine.
The above photograph clearly only shows the facsimile signatures of the other "Three Witnesses" and "Eight Witnesses" - executed by Oliver Cowdery and not by any of the "Three Witnesses" and "Eight Witnesses" themselves.
As well, of some forty-two (42) "Eight Wtnesses" testimonies that have been given after the 1830 Book of Mormon publication, only one is hand signed by a member of the "Eight Witnesses" that constitutes a direct testimony re-asserting support of the original 1830 published Book of Mormon Testimony. Significantly, this one sole Testimony is not held in the physical possession of the Church of Jesus Christ of Latter-Day Saints or the Community of Christ.
It has been said that close to 200 Book of Mormon Testimonies" exist, all in all, but all but the Whitmer 6 May 1877 example to Joseph R. Lambert are merely interview derived statements that came to be published in print form, i.e.: 2nd hand recollections of what a "Witness" supposedly said, or published examples of "Witness" testimonies for which an original hand written statement or letter has been lost or destroyed.
Nothing remains in the physical realm here on Earth that is held by any Mormon church - that truly supports the Book of Mormon from a standpoint of a valid signed Testimony outside of the Whitmer 6th May 1877 Testimony.
Supporting this fact is the recently publicly revealed photos that went hand in hand with the initial loan to the LDS by the Community of Christ church that has come to be published by the LDS Church History Library - of the direct scans of the entire facsimile printer's copy to the Book of Mormon - including the Testimony facsimile signature page executed by Oliver Cowdery. All of this material plus the lost signature page to the original late 1829 extant 72% lost finalized Gold Plates transcription manuscript is all that remains as the foundational support to the LDS Church and their printed Book of Mormon bible story; leaving all that remains as a mere circumstantial supported fairytale with unofficial LDS Church recognized Mormon scholars use recently discovered North American earthen mounds and pottery fragments are the Book of Mormon's only viable support!
The aformentioned scans published more recently by the LDS Church History Library were taken from the documents produced in 1829 by Cowdery and provided in late 1829 to E. D. Grandin, the Book of Mormon printer - to set the type for the printing of the original Book of Mormon.
It must be stressed that the reproduced page page shown above contains no authentic signatures for any of the Book of Mormon "Three Witnesses and / or "Eight Witnesses," outside of that of Oliver Cowdery's.
Throughly understanding this, one must now consider the following statement by the Mormon scholar and historian Richard Lloyd Anderson;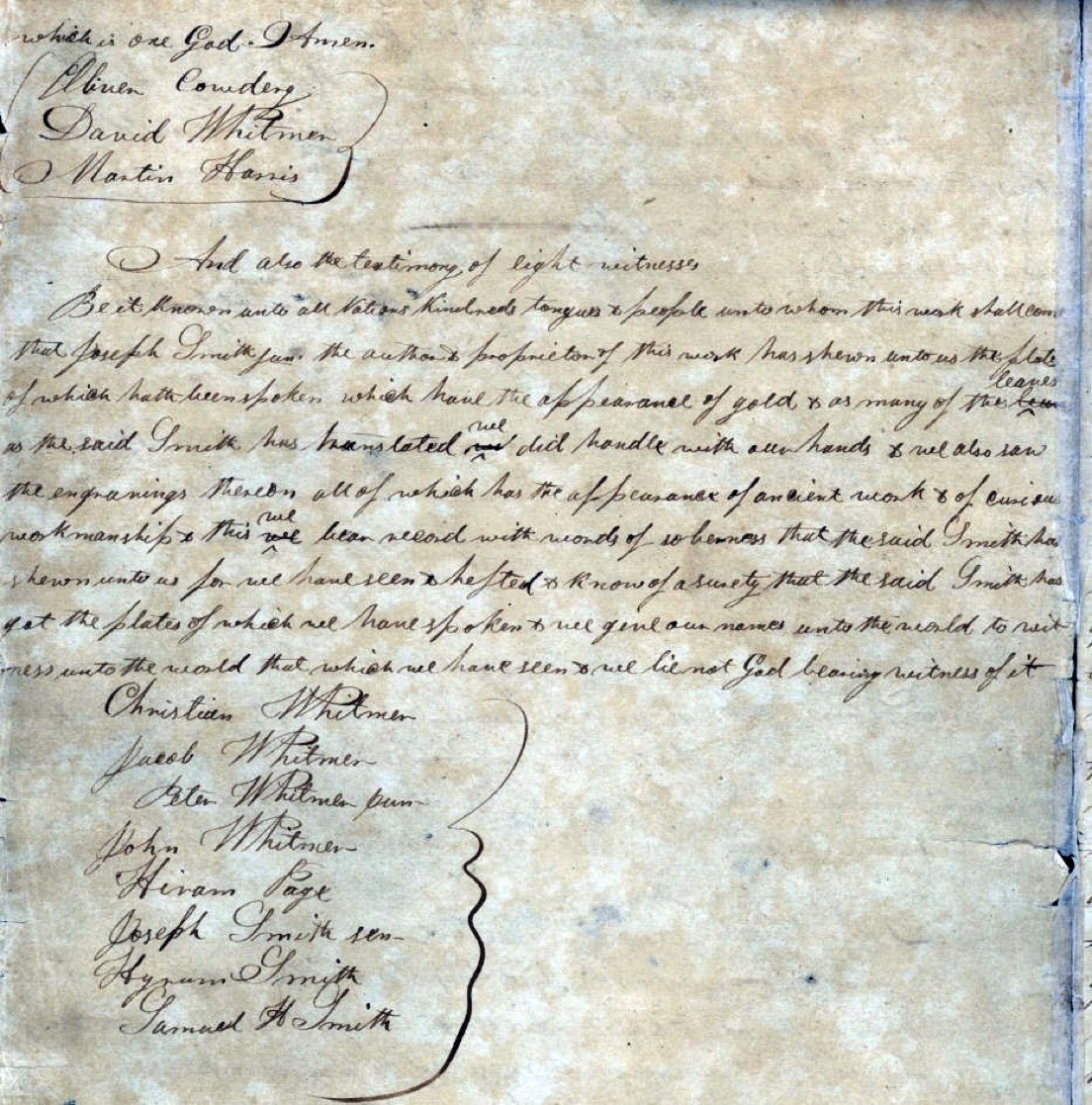 "I first encountered the concept of witnesses in law school as I learned that in property transactions and other legal documents, you need two or three witnesses to attest to the signature. Then while studying history in graduate school, I learned that all history is reconstructed by witnesses. I feel there is no religious leader whom I know about—in the contemporary scene or historically - outside of the Bible, who really deals with the issue of witnesses."
BOTH OLDEST LIVING LDS MORMON CHURCH HISTORIAN - PLUS 2009 ESTABLISHED MORMON CHURCH HISTORY MUSEUM AND LIBRARY DIRECTOR GO ON RECORD ATTESTING HOW IMPORTANT WITNESS TESTIMONY IS TO SUPPORTING
THE BOOK OF MORMON
Continued from Home Page.....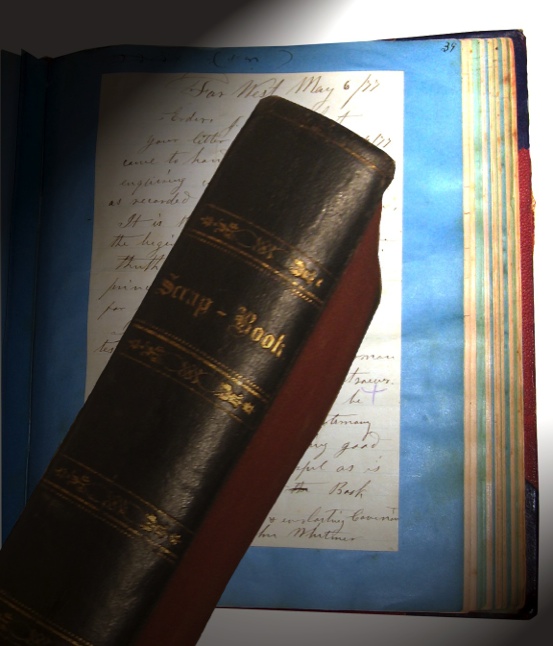 (Courtesy: Private Collection)
The above photograph shows Joseph R. Lambert's Mormon "Scrap - Book" and Mormon co-founder John Whitmer's Book of Mormon Testimony dated 6 May 1877 - being the only true and authentic handwritten Book of Mormon manuscript Testimony executed after the 1830 Mormon bible's publication known between all of the "Three Witnesses" and "Eight Witnesses" combined. All other full Book of Mormon testimonies are either merely newsprint typeset examples drawn from interviews of the subject, or a secretarial handwritten and signed letter of testimony that was dictated - as found in scattered archive files of the Community of Christ. Other so-called "Testimonies" that may exist as hand written examples consist of one "Witness" claiming he heard another "Witness" uphold his original Book of Mormon Testimony. These are merely second party recollections, or worse yet, just a close friend of a "Witness" interveiwing said "Witness" and then getting the verbal exchange published and put to print. Nothing of any substance exists in the form of a hand written author signed Book of Mormon Testimony executed after the 1830 bible's publication - aside from John Whitmer's 6 May 1877 where he re-asserts his Book of Mormon Testimony.
On 4 August 2017, following his attendence at a FairMormon Conference at the BYU Convention Center in Provo, Utah on 3 August 2017, Deseret News writer R. Scott Lloyd wrote an article about a talk LDS Church History Museum and Library Director Dr. Keith A. Erekson gave. In his article entitled: ""History skills' can strengthen study of Book of Mormon witnesses, " writer Lloyd stated the following about the Erekson presentation talk:
"Doctrine and Covenants 5 talks about the testimony of the witnesses going forth to the world and promises their testimony will be followed by a spiritual manifestation to those who ask for it, Erekson noted. "This manifestation is a kind of reinforcement," he said.
Thus a final item in Erekson's "history skills" list is to combine the historical and spiritual evidence."
During his August 2017 talk Church History Museum and Library Director Dr. Keith A. Erekson specifically stressed the importance of Book of Mormon "testimony of the witnesses" and "historical evidence."
"Letter to J. R. Lambert, 6 May 1877, copied from the original that was in Joseph Lambert's possession, attested by Joseph R. Lambert in a letter to E. L. Kelley, 29 January 1884, Community of Christ – Archives reference no. P13, f311 as quoted by Richard Lloyd Anderson "Attempts to Redefine the Experience of the Eight Witnesses" Journal of Book of Mormon Studies, Maxwell Institute, Volume 14, Issue 1, pages 18-31, 2005."
Scroll down below to see more about the Community of Christ church $35 million dollar manuscript sale, including: In their own words......
IN FOLLOWING TO THEIR SEPTEMBER 2017 $35 MILLION DOLLAR MANUSCRIPT SALE TO THE LDS CHURCH, THE COMMUNITY OF CHRIST CHURCH OFFICIALLY SPEAKS OUT ABOUT THE SALE BUT CONTRADICTS ITSELF AGAINST FORMER FORMAL REPRESENTATIONS ABOUT ITS POSITION ON MORMONISM!
DATELINE: INDEPENDENCE, MO. November 2017
The Community of Christ, the formerly financially strapped church based in Independence, MO. has come forward with an official statement concerning its recent sale of the Book of Mormon printer's ditto copy and separate fragmentary remains of the 'Nauvoo House' original "Gold Plates" Book of Mormon transcription manuscript transcribed "by the will of God" at Harmony, Pennsylvania.
Shortly after the Utah based LDS church announced its landmark acquisition in September 2017 of the second generation printer's copy of Book of Mormon and its essentially destroyed and gravely fragmented original Book of Mormon 'Nauvoo House' destroyed transcription produced during the efforts of Prophet Joseph Smith and his faithful scribes in Harmony, Pennsylvania, the Community of Christ church issued an official proclamation entitled: "Sales of Printer's Manuscript: Questions and Answers."
What is most significant about this Community of Christ church proclamation concerning their church's recent $35 million dollar manuscript sale is that the church has become totally hypocritical as to its not too long ago official representation given by its very own church president W. Grant McMurray back in 2001.
As stated earlier herein but certainly now worth repeating in light of the more recent proclamation about the $35 million dollar manuscript sale to the LDS church, Community of Christ church president McMurray brazenly came forward sixteen years before and at the time, assertively and officially reflected on increasing questions about the voracity of the Book of Mormon, pointedly stating in 2001:
"The proper use of the Book of Mormon as sacred scripture has been under wide discussion in the 1970's and beyond, in part because of long-standing questions about its historicity and in part because of perceived theological inadequacies, including matters of race and ethnicity."
The above 'position' of discussion and mindset actually finds its sublime foundation in the actions of re-organization and re-incorporation of the original 1872 founded Reorganized Church of Jesus Christ of Latter- Day Saints in to the now known Community of Christ church; all as carried out just a few years before in the mid-1990's by RDLS church officials.
From these points raised by the then Community of Christ president W. Grant McMurray in 2001 and other church officials since the 1960's and 1970's - and the immediately prior actions of the RLDS re-incorporation actions and onward - all chipping away and watering down from the original RDLS initial founding based on the precepts and specific gospel of the original 1830 Book of Mormon: It is utterly remarkable to find that the Community of Christ church now completely contradicts itself with its most recent post $35 million dollar manuscript sale that clearly states the following plea:
No. The Book of Mormon remains one of
the church's three books of scripture.
The Book of Mormon is an important part
of our church's heritage and ongoing
sacred story. We affirm that these
sacred writings do not replace or improve
upon the witness of the Bible; they
confirm its message that Jesus is the
Christ (Scripture in Community of Christ).
We continue to share the Book of Mormon
through print editions..........."
The Community of Christ's above statement is further joined by other proclamations of discussion about how, aside from the LDS church, the Community of Christ sought to work with other potential buyers of their Book of Mormon manuscripts before sanctioning and cutting a deal with the LDS church.
But the fact simply remains that the Community of Christ had already handed over the actual documents to the newly founded LDS Church History Museum and Library for that massive LDS publishing that came to be known as the "Joseph Smith Papers" - that began publication as long ago as the year 2013. A question now arises. And that question is: How could the Community of Christ church be courting other potential buyers of their manuscript hoard when the original documents were being housed, safeguarded and in the total possession of the LDS church - to produce the "Joseph Smith Papers"?
Doesn't this all sound way too spurious and a bit unlikely?
Then in their "Sales of Printer's Manuscript: Questions and Answers" proclamation, the Community of Christ church further seeks to explain that their $35 million dollar manuscript sale eclipsed Microsoft billionaire Bill Gate's $31.8 million dollar 1994 purchase of Leonardo da Vinci's "Codex Leicester" manuscript: Of nearly a quarter century before! It all sounds well and good, but this claim means nothing when one takes into consideration the very action of inflation over nearly a quarter of a century!
By comparison, in 1994 dollars, the Community of Christ's $35 million dollar sale would be more likely rated at about $10 million dollars and in 2017 dollars, da Vinci's Codex Leicester would easily have a par value at $60 to $80 million dollars or more. This becomes fully manifested as fact when one gives reasonable consideration respective to the rate of inflation occuring over a considerable 23 year time span between the sale of the two manuscripts.
Thus, it certainly seems that the basis of the Community of Christ's $35 million dollars sale to the LDS church is based more squarely on hype and the dire need of funds to continue to operate its fledging operation consisting of a contingent of a paltry 196,500 parishioners on the low end to a high end 250,000 parishioner strong conclave in 2015.................... worldwide.
Can it now be said that hypocracy becomes a strong supportive element in the need to survive in this modern day and age?
Even for a church?
"By selling this manuscript, is the church
changing its belief about the Book of
Mormon?
Upon doing further research concerning the 'lost' copy of the original "Gold Plates" Harmony, Pennsylvania Book of Mormon transcription, it has come to the attention of MormonKey.com and John Whitmer Book of Mormon Testimony author and discoverer Richard Warren Lipack that Yale University Press published a book pertaining to the best reconstructed text of the original 'Lost' "Gold Plates" transcription of the Book of Mormon in 2009.
The article pertains to this is entitled: The Original Text of the Book of Mormon and its Publication by Yale University Press and is authored by by Royal Skousen, a Mormon scholar who owns copyrights to the translation of this earliest edition of the Book of Mormon.
The 2009 rendition of the Book of Mormon in its original earliest textual form as published by Yale University Press in conjunction with Royal Skousen was patched together from several sources which are outlined in more detail in the Skousen article than elsewhere here at MormonKey.com.
It turns out the the 'Lost' "Gold Plates" transcription copy that Joseph Smith had placed behind a cornerstone at the Nauvoo House in 1841 was retrieved in the year 1882, 41 years later - by Louis Bidamon, the second husband of Joseph Smith's widow Emma Smith.
According to Mormon scholar Royal Skousen, apparently, of the 28% percent remaining 'Lost' "Gold Plates" Harmony, Pennsylavnia transcript manuscript, only 25% percent was retained by the Community of Christ church and that the fragments Louis Bidamon indiscriminately gave away as a jester of good faith after 1882 to stray Mormons passing through the area where Bidamon lived totaled - up to 3% percent of the 28% percent. This 3% percent of the valuable manuscript pages out of the 28% percent was further scattered indiscriminately all over God's creation. All this was essentially a true abomination to say the least when viewed from a practical standpoint.
Of this 3% percent of the remaining 28% percent manuscript, 2% percent ended up in the hands of a early Mormon collector living in Bountiful, Utah named Wilford Wood. It turns out Wilford Wood purchased this 2% of the remaining 28% percent 'Lost' "Gold Plates" sacred manuscript in 1937 from Charles Bidamon, who was the son of Louis Bidamon.
But what is unfortunate is that this 2% percent text fragment had been rolled and crumpled up like a piece of garbage and subsequently also became shredded into shards of paper - many many being merely 1/4" square in size! It was all a true abomination!
The scholars at the Harold B. Lee Library where this Wilford Wood fragment resided during its holy 'reconstruction' - referred to this 'artifact' as a "lump" of paper. Reconstruction of this crumpled shard or "lump"had begun in 1991 on September 30th of that year.
Great efforts were made to show, in a most ceremonious manner, the whole process of reconstruction of this pathetic 2% percent shard or "lump" and the whole fiasco can be seen in a plethora of images taken preserving the ritualistic reconstruction!
It was found that uktraviolet light could bring out the badly faded ink text that was in the hand of Oliver Cowdery and had also produced the so-called later "Printer's Copy" of the Book of Mormon used by E. B. Grandin to set the type with for the first edition of the Mormon bible, that Cowdery also had penned.
Apparently most of the larger surviving manuscript portions that Bidamon gave away that ended up with the Community of Christ church that is now in the possession of the LDS Church archives, consisted of portions including 1 Nephi 2 to 2 Nephi 1, from Alma 22 to Alma 60, and from Alma 62 to Helaman 3. Plus, other minor fragments were included.
As well, there is also half a leaf at the University of Utah (from 1 Nephi 14). It has also has been revealed that the equivalent of a leaf in fragments is held privately (from Alma 58 to Alma 60).
This pathetic effort to reconstruct what is obviously a major document that has become near completely destroyed through irrevocable negligence and 'Lost' forever, is evidence of the total absurdity of the entire scenario that constitutes the actual true irreversible absence of the very substance that the whole entire LDS Mormon church now rests its weary unfortunate soul and foundation on - since their forsaking of John Whitmer's sacred Book of Mormon affidavit testimony of 6 May, 1877 recently discovered.
This act has been brought about by misguided souls unfortunately roosting within its bureaucracy that have decidedly come to forsake this testimony of the celebrated Mormon church co-founder - and the only extant closest tie to the sacred Gold Plates of Nephi.
To read and see the actual pathetic remaining aptly called "lumps" of seemingly worthless paper one can go to the following links and see for one's self; which in all actuality is merely part of an event that really is all just 'much ado about nothing.'
FURTHER DOWN THE RABBIT HOLE OF ABSURDITY CONCERNING THE
'LOST WITNESS SIGNED' "GOLD PLATES" ORIGINAL BOOK OF MORMON
HARMONY PA. TRANSCRIPTION
"We are to gather up all learning and treasure it"
Brigham Young