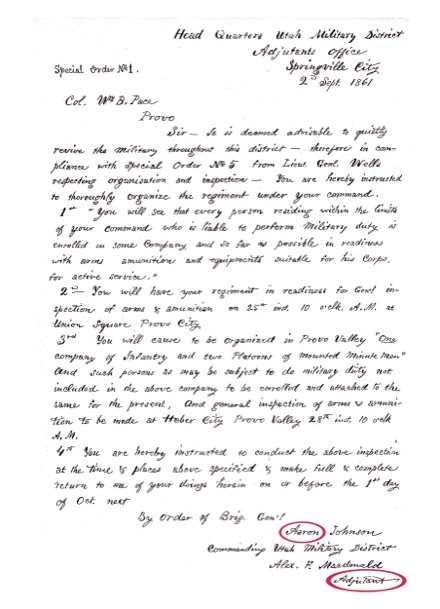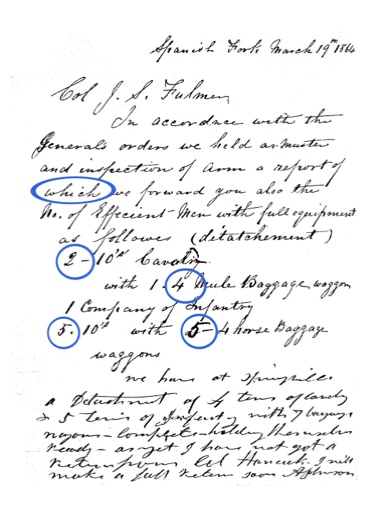 Aaron Johnson militia records courtesy of: Department of Administrative Services. Division of State Archives and Record Service, Territorial Militia Records, 1849-1877, 1905-[1917], Utah State Archives and Records Service, Series 2210.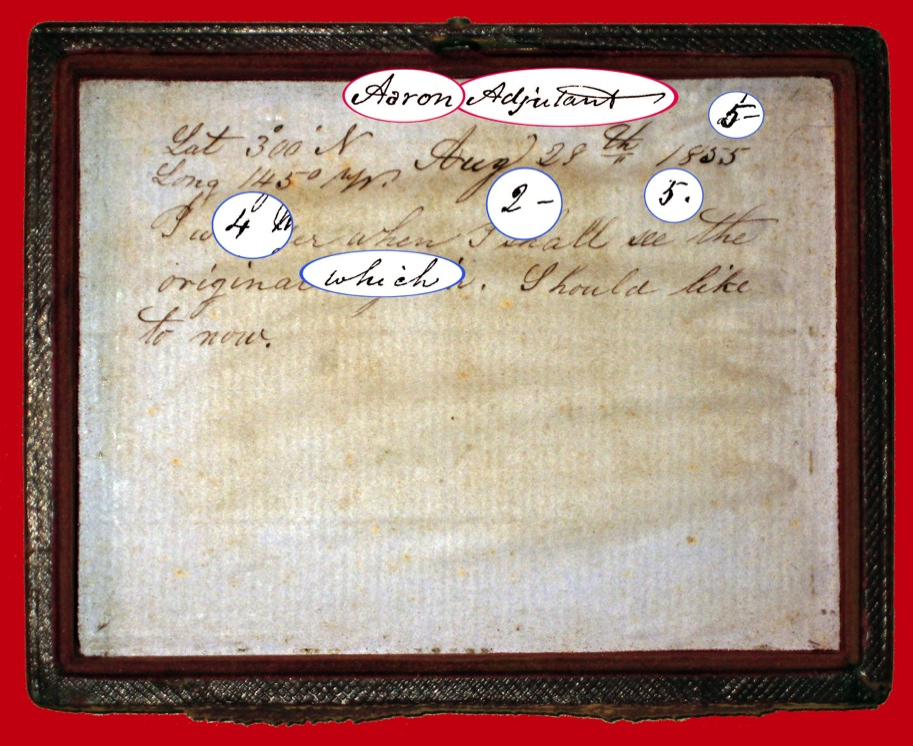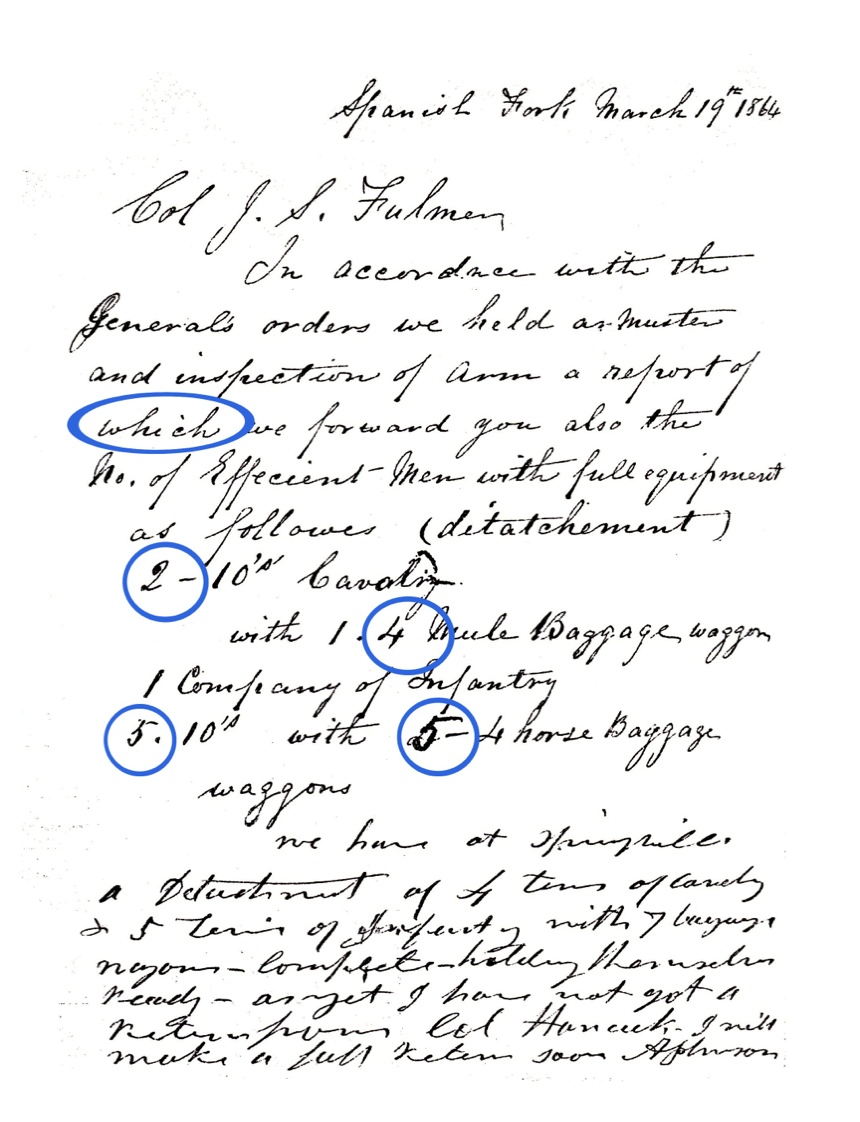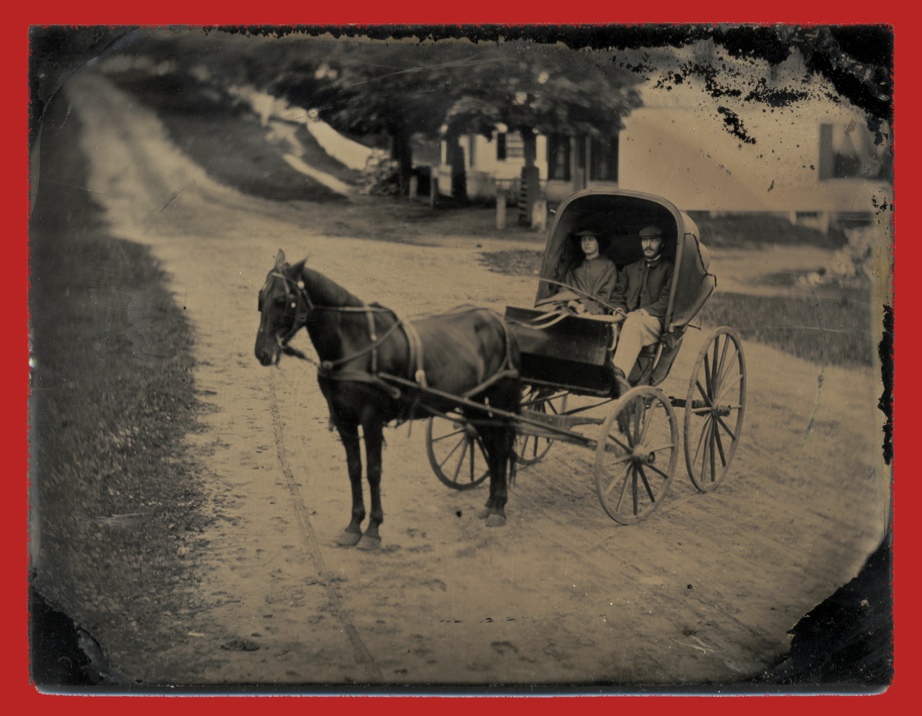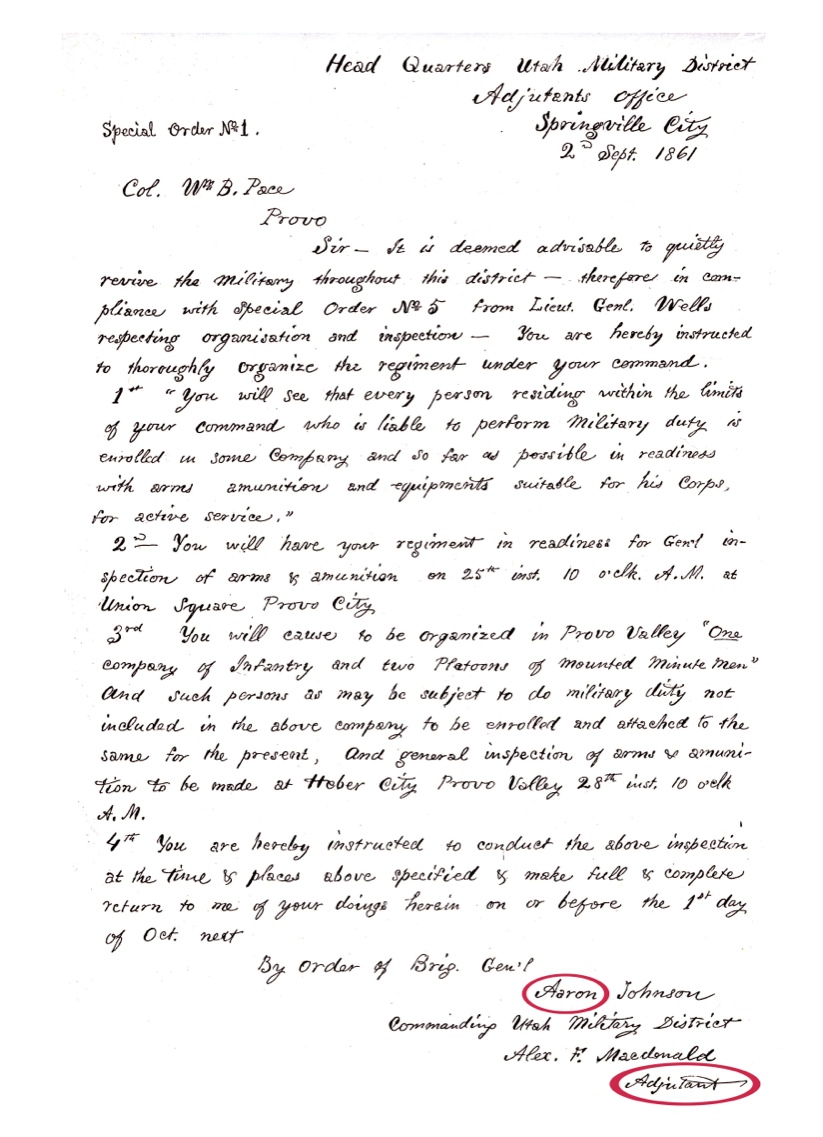 (Courtesy: Richard Warren Lipack Collection)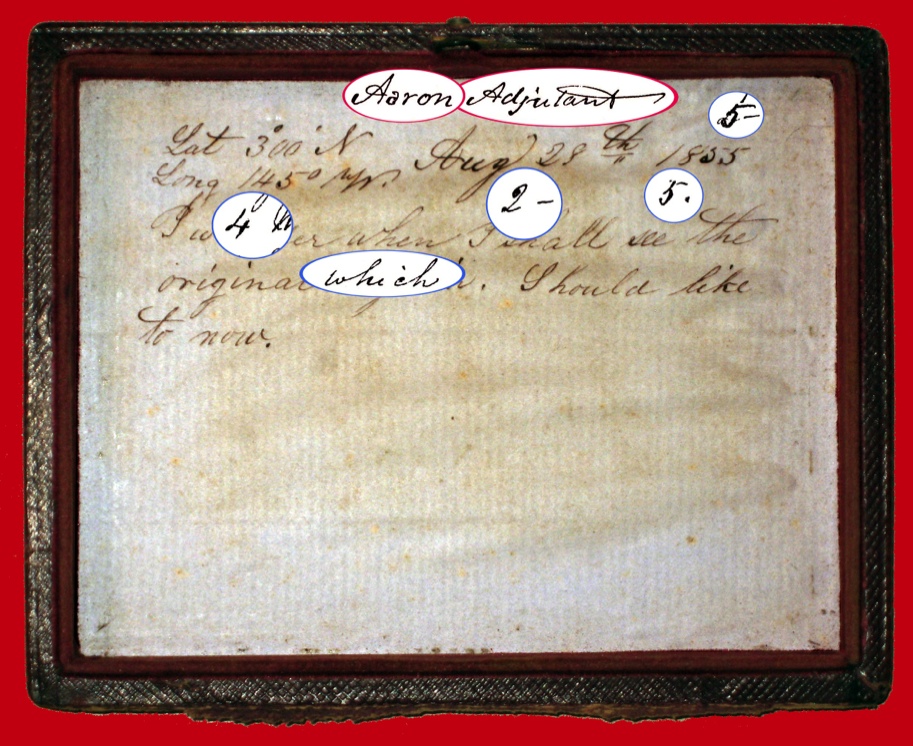 1855 Aaron Johnson Ambrotype PALEOGRAPHIC AUTHENTICATION PROCESS 4
As with the prior "Ambrotype Paleographic Authentication Process" numbers 1 through 4, all one merely needs to do in order to continue with the paleographic authentication process hereof - is to take the appropriately oval encircled exemplars found in the two militia letters dated "2 Sept. 1861" and "March 19, 1864" shown herein above and look at the corroborative same exemplars superimposed over the inscription found in the 1855 quarter-plate Ambrotype primary to this discussion, and make the appropriate necessary comparisons to complete the paleographic authentication process.
The results, as can easily be seen are positive, clearly confirming that the handwriting found in the inscription inked on to the paper inner case liner is of the 1855 quarter-plate Ambrotype is beyond any shadow of a doubt to be that of Mormon leader Aaron Johnson's.

"MORMONKEY: The Key to News and History of the Mormon Faith"