(Courtesy: Private Collection)
A MAJOR DISCOVERY:
THE MORMON JOURNAL AND USE
OF EARLY PITMAN'S SHORTHAND
As the "Early Pitman's Shorthand" practice became extinct, the actual accessiblity to reading the "Early Pitman's" entries became more and more obscure as the ensuing decades would turn into a century.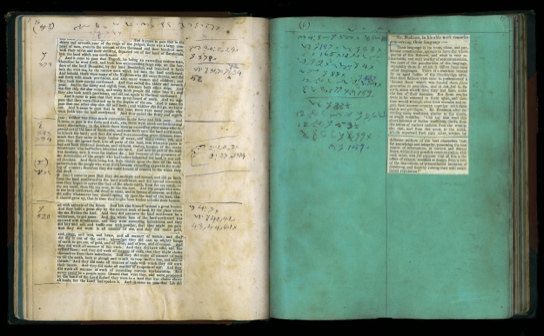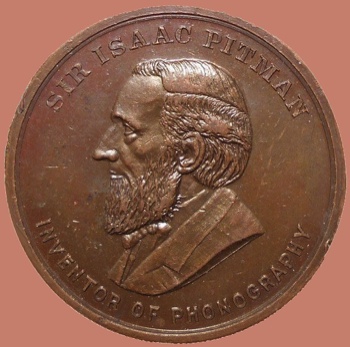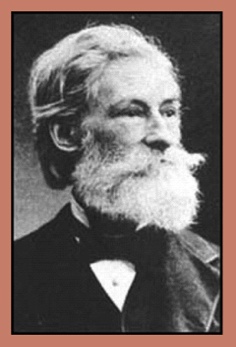 BENN PITMAN SIR ISAAC PITMAN
"MORMONKEY: The Key to News and History of the Mormon Faith"
To the left are two sample pages from the 1870's Mormon journal shown in color revealing portions of hand written manuscript text discovered to be in the form of the now long lost practice of "Early Pitman's Shorthand;" a form of writing used in oral dictation. The commercial availability of the practice ceased in the year 1873, ironically about the same time the actual cryptic contents of the Mormon "Scrap - Book" were just starting to be entered on to it's pages executed in this "Early Pitman's Shorthand."