(Courtesy: Private Collection)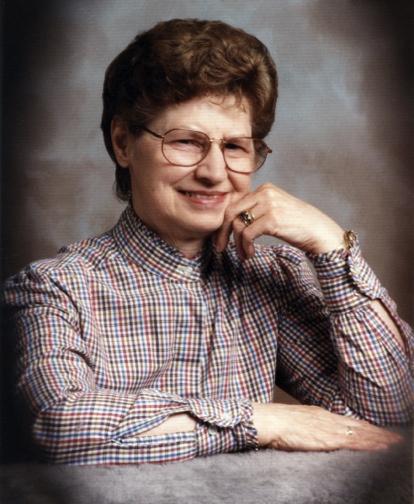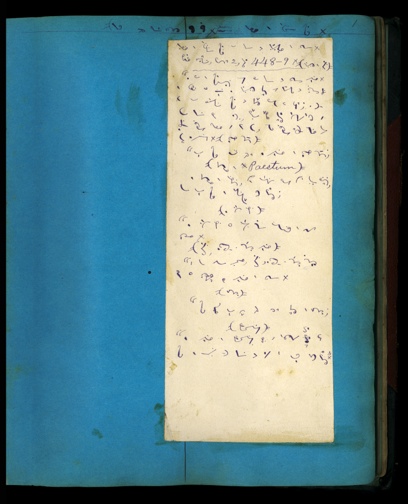 Dorothy Roberts, Greeley, CO. - July 1994
(Photo courtesy: Dorothy Roberts)
DOROTHY ROBERTS - THE ENGLISH LADY WHO CRACKED THE LOST CODE TO EARLY PITMAN'S SHORTHAND
DOROTHY (nee WEBB) ROBERTS - February 22, 1927 - April 16, 2018.
Dorothy Webb's grandmother Annie Wade was born in Woodbridge, Essex - birth date unknown. Dorothy Webb's father Walter Wade Webb (1893 - 1978), was born in Hawkshead, UK on 6 July 1893. During his young adulthood Walter Wade Webb moved to Whalley, Lancashire, where he secured farm work there. Subsequently here at Whalley, Walter Wade Webb met Mary Charnley (1891 - 1970), and the two fell in love; marrying in 1915. Shortly thereafter, Walter Wade Webb was called for military service in the Army and was dispatched with his contingent to France to serve during World War 1.
The youngest of five siblings, Dorothy Webb was born the 22nd of February in the winter of 1927 with the assistance of a local midwife, at her parents home in Billington, North England. The formal Christian name "Dorothy" means "Gift of God" - a reference which is especially significant when reflection is made in regard to where Dorothy Webb's work and purpose would take her later in her life.
Dorothy Webb's parents had occupied their time with little outside activities beyond the realm of church - mainly consumed raising their five children and sharing their religious church affiliation with their children, who always attended church with them. Many activities like reading books and sewing were engaged in at home. Family excursions to the late night markets in Blackburn, to shop for commercial goods, seven miles away - often included a very young Dorothy, who rode with her mum in the sidecar of the motorcycle Dorothy Webb's father Walter Webb drove as his daily transportation.
Dorothy Webb's father had a great tenor voice and Dorothy developed a knack for singing hymns during piano concertos when she visited her aunt's (i.e. mother's sister), where Dorothy Webb's older brother Frank Webb had been staying.
As a child, Dorothy Webb lived in what was oft called a "two up and two down" cottage of terraced stone. The dwelling was divided into two rooms on the ground floor that housed a kitchen and family room - with two bedrooms upstairs. Adjacent to the main house, which was nestled in the idyllic Ribble Valley of Lancashire, not far from the epi-centre of the British Isles, there was maintained in the backyard area an outhouse for personal use, a structure for coal stowage and a small wood structure that served as a ancillary storage shed.
The use of gaslight at the Webb family home was reserved to the family living room and kitchen areas. As well a gas stove was maintained for cooking purposes. Most precariously the use of candles or oil lamps were utilized upstairs to save against the added cost of employing more gas light. Coal furnace heat was employed and such also provided for hot water usage necessities.
Friday night baths were enjoyed by Dorothy Webb and her sisters situate in an big iron tub placed in front of the kitchen fire. The gas boiler used to heat water for washing clothes provided extra hot water during the baths Dorothy Roberts enjoyed with her three other sisters. Heated stoneware water bottles collected during hot water bath times were used to heat the beds in the two upper story bedrooms in which Roberts parents occupied one, whilst the four sisters occupied the second when they slept.
Because of space restrictions at the Webb home, Dorothy Webb's older brother Frank was forced to live off premise, sharing a bedroom with Dorothy Webb's cousin George and an uncle at her mother's sister's house there in the Billington and Whalley, Lancashire environs.
Dorothy Webb's mother worked at the nearby cotton mill while Dorothy Webb's father Walter stayed home to tend after Dorothy Webb when she was very young. In time Walter Webb began working at the cotton mill where his responsible duties consisted of maintaining the boilers and monsterous steam engines that produced the needed power to run the cotton weaving looms and machinery at the cotton factory there. When both of Dorothy Webb's parents were gainfully employed, a nanny who was a neighbor and relative filled-in to take up the slack during life living in the Depression.
START OF WORLD WAR II
Growing up as a teenager during World War II, Dorothy Roberts remembers the day at the age of twelve she accompanied the whole family in the living room earnestly positioned in front of the wireless radio during a broadcast of UK Prime Minister Neville Chamberlain over the airwaves. The Prime Minister reported to the nation following his trip to Germany in 1938. Over the airwaves Chamberlain confidently exclaimed to the people of Great Britain, emphatically stating; "I believe it is peace for our time."
In a dramatic about face, late the next year however this statement was proved wrong and on 2 September 1939 it was quickly learned that Adolph Hitler's German forces had just invaded Poland. The next day on 3 September 1939 Chamberlain reversed his 'peace' position all while announcing to the people of Great Britain that England and Germany were now officially at war.
The sounding of air raid sirens soon became commonplace and often sent Dorothy Roberts and her family to the air raid shelter. Gas masks had been stockpiled in these air raid shelters in case of need during wartime. Living in the rural countryside outside the cites of Manchester, Liverpool and even London, Billington proper where the Webbs lived was designated a common point to where children of city origin were taken at the times of these raids. Dorothy Webb's mother volunteered her service effectively in a tradeoff effort of sorts to find places in her community to temporarily house these child evacuees coming from the city. This was because the Webb home was too small to take such children in for safety; but yet, the Webb family head still wanted to help with her time and commitment.
As these city children stayed for sometime - they were taken into the Billington district school system and the influx was so great, that two shifts had to be created to run the school efficiently, all at the same time to accommodate the added class load. The local school children attending the Billington schools often had difficulty understanding and talking with their student counterparts from London at times because of their strong Cockney accents.
As WW I raged on, Military installations started to appear and began to dot the Billington countryside and practically overnight – one factory switched to weapons production and a factory for the production of fighter planes sprung up on a local field pasture. A military hospital constructed during World War I that became a mental hospital following WW I was quickly switched back to a functioning military hospital.
Anti-aircraft guns were put in place all over the region awaiting orders to provide safety in case of a actual raid by German forces. Dorothy Webb Roberts clearly remembers the staged 'blackout' effort Britons employed where local households sewed and prepared dark 'blackout curtains' to conceal extraneous light from inside one's residence - as a unique safety precaution in an effort to dissuade German bombing attacks by looking like dark terrain from the air to the German pilots. At school children learned to differentiate between the pulsing engine sound of a German Messerschmidt warplane and British military aircraft: the difference which decided for all when to run to the air raid shelters or take cover in a home's storage pantry. A barrage of sweeping searchlights and rapid machine gun fire became a often common place occurrence.
YOUNG ENGLISH GIRL ASSISTS WAR EFFORT
During this time Dorothy Webb became what was known as a "Girl Guide." These 'Girl Guides' acted as voluntary aides who participated in serving food and washing dishes at the military canteens adjacent to the army barracks. As the war waged on, and the home defense effort was found needed to be strengthened, the Girl Guides began to assist in cleaning headquarters of the "Home Guard."
The Home Guard was first referenced and formed in 1940 as the Local Defense Volunteer Corps (LDV). The organization's purpose was to protect against possible sky invasions by German paratroopers, and consisted of volunteers of different ages and work experiences and of both genders. Arm bands showing one's group affiliation in use at first was soon supplanted with official uniforms along combined with the issuance of rifles, taking on a military presence.
DOROTHY IS GIFTED HER FIRST TYPEWRITER
It was at this time that Dorothy Webb was given an old L. C. Smith typewriter by her father Walter. The young woman instantly became a budding secretarial typist turning out type written orders and roster sheets for the local Home Guard company and air raid volunteer district wardens.
The extreme diligence her work required during the intense war subliminally supplanted in Dorothy Webb an effort instilled at a very early age displaying a overtly refined regimen of competence in perfecting the craft of typewritten correspondence and at the same time early-on dictation skills.
All of this would become shorthand transcription expertise in later life; the disciplined model for which Dorothy Webb worked. This action of concise typewriting and communications skills developed by Dorothy Webb formed during WW II was conversely subliminally provided by the simple gesture of Dorothy Webb's father Walter and the typewriter he gifted to her; all which developed from noble efforts stemming from the life and death necessity of the pressures warranted and brought forth under these real threats of WW II.
TWO YEAR SCHOLARSHIP AWARD AT AGE 13
In 1940 at the age of 13, Dorothy Webb became the youngest candidate in her school to be awarded a two-year scholarship to a commercial college in Burnley, some nine miles outside of Whalley proper. The diligence and work ethic developed while typing out the orders and roster sheets for the Home Guard in the recent year previous started to pay off for Dorothy Webb! Here at the Burnley commercial college everything was paid for. Besides tuition, this also included textbooks, school day meals, required school dress uniforms and also travel expenses.
At the age of sixteen Dorothy Webb's first job following her college education was at the British Ministry of Food. In her official capacity Dorothy Webb provided her usual but expert secretarial skills and also assisted in the distribution of war ration books - which included participant registration for access to specific products provided by specific stores.
When the United States of America entered the war, a large number of American soldiers arrived in Blackburn. Still in her mid-teens, Dorothy Webb found herself being invited by the Quartermaster of her Ministry of Food unit, who was actually a married man - but an honest one. Glen Miller's music was the 'bees knees' at the time. By the age of seventeen, permission was granted for Dorothy Webb to attend weekly dances held at the local public assembly halls. At first a cousin provided escort but soon he was off to Army WW II service. Such functions Webb continued attending, but with girlfriends. Eventually the Home Guard office permitted Dorothy Webb's attendance at the local Saturday night cinema shows.
Following the end of World War II, the Home Guard service Webb worked at was disbanded. At this time Dorothy Webb began working for a company in Blackburn that produced automobile batteries. Soon after, Dorothy Webb came under the employ of Calderstones Hospital in Whalley, as a medical secretary. Again after a war, the facility was switched back to being a hospital for the mentally disabled; all at a time when the entire UK health services system was now being revised into the National Health Service; a important cultural and humanitarian progression in Great Britain after WW II.
Yearning for further opportunities and lured by the thrill of travel, Dorothy Webb applied for and was swiftly accepted by the British Colonial Service. The perk of this employment was that after 18 months working abroad, one was provided a fully paid for trip back home to accommodate family visits, if one so desired.
FROM UK TO QUEEN'S SERVICE IN AFRICA
In 1957 Dorothy Webb's quest found herself leaving London's Heathrow Airport for her first appointment in British East Africa's Entebbe, Uganda. Following four years in Uganda working for the British Colonial Service under the Queen's Service, Dorothy Webb was transferred to Tanzania (then called Tanganyika), in 1961 for work in Dar es Salaam, the Tanzanian capital more familiarly known as "Dar." Upon her arrival, Dorothy Webb resided first at a hostel in Dar es Salaam, until a more private residence could be located.
It was during her station appointment at Dar, the Tanzanian capital - known as the "Haven of peace" that Dorothy Webb met the man who eventually would become her husband.
This individual that would in time become Dorothy Webb's husband, named Frank Roberts, was an American from Boston, Massachusetts. Frank Roberts was introduced to Dorothy Webb by a female teaching instructor and friend of hers during dinner this one evening in Uganda. He was in Uganda attending a "Teachers for East Africa" program while he was representing New York's Columbia University at Dar es Salaam teaching English at an Tanzania based Asian school there. While in Tanzania Roberts was later transferred to a school at a Catholic Mission located several miles outside of the Tanzanian capital Dar, out in the wilds of remote bush country.
In Dar Dorothy Webb was employed by the Ministry of Commerce where she provided her expertise and worked with a multinational consultancy consisting of American, German and British entities, all seeking the potential establishment of oil refinery operations in Dar es Salaam. Dorothy Webb and a Colonial Service Office represented British interests in the talks that included the American consultancy firm Arthur D. Little, Inc. from Cambridge, Massachusetts - while the German interests were represented by a well heeled oil engineer from that country as well.
The group consultancy report took four months to hammer out, which at the project's end, Dorothy Webb was re-assigned under the capacity of the Colonial Service Office to become the personal assistant to the Permanent Secretary within said service.
BECOMES EXPERT PITMAN
SHORTHAND TEACHER
Already a professional Pitman Shorthand practitioner, Dorothy Webb had become engaged in the capacity as a substitute teaching of Pitman's Shorthand while working for the British Colonial Service Office in Uganda. Upon transferring to Tanzania (Tanganyika), Dorothy Webb was invited to teach shorthand as a part-time educational instructor at the Technical College in Dar es Salaama.
THE MOVE TO AMERICA
Towards the end of her employ period while residing in Tanzania (formerly called Tanganyika), Dorothy Webb was married in June 1963 to Frank Roberts, all while taking on the new full name of Dorothy Webb Roberts. Becoming now married to an American, Dorothy Roberts was now qualified for American citizenship. which, for Dorothy Webb Roberts would come about formally in just over four years henceforth.
Once settling in the Boston area, Dorothy Roberts set out to find employment and contacted the consultancy firm of Arthur D. Little, Inc. in Cambridge, Mass. This was the same firm that Dorothy Webb (Roberts), while under the employ of the British Colonial Service during her Tanzania (Tanganyika) employment tenure when the American, British and German interests investigated the possibility of establishing the oil refinery in Dar es Salaama. Once approaching this company, Dorothy Roberts was quickly hired for her highly professional expertise as a secretary to the firm.
Later, Dorothy Roberts changed her job status by becoming a secretary at a small hospital for a short period of time before finally securing a job at the Harvard Medical School. Here Dorothy Roberts was made director of the clerical staff of the Family Research Unit in the Department of Preventive Medicine, working there till mid-1968.
Whilst in England as a young woman Dorothy Roberts had taken some education courses. This was long before she went to Africa back in 1957. Now in 1968, Dorothy Roberts' husband secured a position as a Lecturer in Library Science at Leeds Polytechnic in Yorkshire and the couple moved to England.
BACK TO UK - THEN AFRICA
Back in the United Kingdom, Dorothy Roberts was successful at obtaining a Teaching Diploma in Pitman's Shorthand at the Royal Society of Arts. With this prestigious qualification in hand, Dorothy Roberts became a fully accredited full-time instructor of Pitman's Shorthand at the Secretarial College of North of England at Leeds. In time however, Dorothy Roberts became bored teaching Pitman's Shorthand and decided she wanted to go back to administrative work where she could also practice her shorthand in a more active fashion. She became a secretary to the founding Hospital Director at a newly constructed English hospital that was opening in 1971 which came to be christened by Prince Charles. This position would offer Dorothy Roberts more opportunity to practice her craft at Pitman's Shorthand as well.
After a few years, it was now back to Africa where Dorothy Roberts' husband found another high level position at Makerere University in Kampala, Uganda, and the couple packed their bags for travel. Upon arriving in Uganda, because of a variety of circumstances Dorothy Roberts could not obtain a job at the university where her husband now worked as a lecturer and professor in the library system. Staying at home alone in Kampala, Uganda was now less safer for Dorothy Roberts than during years past. Thus she volunteered her services as a typist and cataloguer at this Ugandan based university library where her husband worked in Kampala. The Ugandan Afrikaners could become volatile more often than not so it was decided by the couple that it was simply unsafe for Dorothy Roberts to stay home.
UPHEAVAL IN UGANDA
In 1971, Ugandan General Idi Amin overthrew the elected government led by Milton Obote and declared himself president of Uganda. This effort launched a ruthless eight-year long regime that saw approximately 300,000 civilians massacred. An expulsion of all Indian and Pakistani citizens in occurred in September 1972 under dictator Idi Amin, many fleeing to Great Britain. Deprived of these peoples who were primarily bankers and of the business class, the nation soon plummeted into economic chaos. As well increased military expenditures contributed greatly to the country's economic decline.
The explosive climate of Ugandan cultural upheaval in 1972 also became witness to Ugandan General Idi Amin's State Research Bureau stuffing the Chief Justice over the Courts of Justice into the trunk of a car, after which he was found to have been murdered.
The similar type of discomforting incident occurred at with the Vice-Chancellor of the Makerere University where Dorothy Roberts worked voluntarily and where her husband was gainfully employed. The Chancellor too was put into a car trunk or boot as they oft would say, and taken away. But lucky for him, the Vice-Chancellor was still alive when he was found!
Curfews became commonplace now in the capital city of Kampala.
ESCAPE FROM UGANDA
For Dorothy Roberts and her husband, they realized that at a moment's notice they too may have the need to flee Kampala and Uganda at a moments notice. They were told to be ready to leave with only one small suitcase if need be.
It wasn't before long that Dorothy Roberts and her husband decided to cut their stay in Uganda and headed off to Great Britain by December of 1972.
By 1979 Idi Amin's reign of terror came to an end as Ugandan exiles and Tanzanians took control of the capital of Kampala as Amin fled the country to Saudi Arabia, never being brought to justice for his unconscionable crimes. For Dorothy Roberts and her husband Frank, they two escaped Uganda well in advance of any possible adverse experiences or possibly tragic death.
Back in England, Dorothy Roberts secured an administrative assistant position at the at the Institute of Education at the University of Leeds, where she was once a student.
DOWN UNDER TO AUSTRALIA
By 1975 both Dorothy Roberts and her husband harbored the thought of trying something new again appealed to them and urgency that they leave their roost, this time in 1975, heading to Australia, where Dorothy Robert's husband found work as a lecturing professor once again at a university library there. For Dorothy Roberts, she would live 'down under' for four years, and stay in Australia till 1979. After 1979 rolled around it would now be back to America for the adventurous couple.
OFF TO CALIFORNIA
This time with no job prospects for either, the Roberts couple decided to settle this time in California. In a short period both managed to find appropriate work for which they were well qualified; both too in the educational field. But then they were soon off to Buffalo, New York where Dorothy Roberts' husband Frank sought out to engage in study and secure yet another degree in his principal interest, expertise and vocation in te field of Library Science Arts. At the same time Dorothy Roberts managed to get yet another position that provided good secure employment, but funding for the position was limited and such caused still yet subsequent need to find and secure still other work. Thankfully, this job fortunately quickly came to materialize at a Buffalo area Children's Hospital. From here it was still more study for Dorothy Roberts' husband and other employment opportunities for the couple, now in Vermont - then it would be onto Greeley, Colorado by 1987 - where the couple would stay, for not one, but for the next two decades.
Regarding the important work by Dorothy Roberts relative to her transcription efforts employed in the realm of "Early Pitman's Shorthand," the significant junction point where the effort became codified with a definite distinction between "Early Pitman's Shorthand" and the later more modern "Standard Pitman's Shorthand" appears to have reached formal clarity on a professional level around the year 1995. This benchmark to the progression of the knowledge that Dorothy Roberts came into possessing occurred in this year when Dorothy Roberts wrote an article entitled: "Teaching Secretarial Studies in Culturally Diverse Societies" that came to be published in The Delta Kappa Gamma Bulletin in its Winter, 61-2 edition - published in 1995. The Delta Kappa Gamma Society International is a "professional honor society of key women educators in the United States, Canada, Europe, Latin America and Japan" founded in the early part of the 20th century. This organization, of which Dororthy Roberts was a member, proclaims that their primary mission is "to promote professional and personal growth of women educators and excellence in education."
More precisely, the Delta Kappa Gamma Society International was founded 11 May 1929 at the Faculty Women's Club at the University of Texas, Austin, Texas. Dr. Annie Webb Blanton, who was a faculty member at the University of Texas and a former state superintendent of public instruction in the state, conceived the idea of an organization to foster and honor women educators from different sectors of the world. As it came to be, initially eleven women educators from the state of Texas, representing various professional positions in the realm of education, were initiated by Dr. Blanton during the formational founding of this international organization. Since the year 1929, the organization has flourished and blossomed tremendously since that time, with major presence currently witnessed through-out Canada, the United States, Europe and Latin America.
It should be noted that Pitman Shorthand expert Dorothy Webb Roberts and Delta Kappa Gamma Society International founder Annie Webb Blanton both share the same surname of "Webb," which from an esoteric standpoint, is a very interesting side note.
Notwithstanding tt was not long afterwards following the now historic 1995 Delta Kappa Gamma Bulletin article authored by Dorothy Webb Roberts that Ms. Roberts received a letter from a member and friend of the Delta Kappa Gamma International Society seeking information as to if Dorothy Roberts could transcribe a journal diary that had been executed in what would come to be identified as "Early Pitman's Shorthand." The diary, or actually three diaries from between 1863 and 1864 had been the woman's grand-uncle's diary journals during the American Civil War, that after checking around, strangely no-one had been found anywhere capable of transcribing the over century old diary's Pitman Shorthand entries.
FIRST EVER TO CRACK
"EARLY PITMAN'S SHORTHAND"
This quickly became somewhat of a conundrum for the Pitman Shorthand expert transcriber Dorothy Roberts. Nevertheless, in the year 1996, Dorothy Roberts became the first person in one full century ever to successfully transcribe text originally executed in "Early Pitman's Shorthand" when she came to transcribe the 1863 and 1864 Civil War diaries she had been provided.
From a historical standpoint it was this sublime instance which quickly became the catalyst that created yet a very limited window of opportunity by which a similarly limited amount of examples of surviving extant "Early Pitman's Shorthand" manuscript material would be brought forth and submitted to Dorothy Roberts to become in fact transcribed. Essentially out of a 'black hole' or vortex of being forever lost to mankind on levels both of minor and major scales embodying a myriad of material study and importance, these additonal works were brought back to life.
As it has come to be, in 2017 at the age of ninety (90) years old, Dorothy Roberts has stated that she no longer engages in "Early Pitman's Shorthand" or "New Pitman's Shorthand" transcription work, but there can always be a change of heart she bemuses.
LIBRARY OF CONGRESS GIVES ACCOLADES
In 1997, because of her work with the Civil War diaries, most significantly - the Library of Congress cited Dorothy Webb Roberts as "its only known consultant on and transcriber of early Pitman's Shorthand."
THE "GIFT OF GOD"
As the formal Christian name "Dorothy" means "Gift of God," the lifelong pursuit by Dorothy Webb Roberts of perfecting her craft of transcription and general secretarial skills took a sudden and significant turn. It appears to be codified merely by happenstance but actually has lead straight into a new level of understanding that could seemingly be viewed as a de-facto essence and "Gift of God." On yet another esoteric level, it is this "Gift of God" marked by Dorothy Webb Roberts given name that clearly emotes under its Christian base interpretational heritage a charted new path of major significance in many realms within the forum of education on still many many higher levels of understanding that would have otherwise been lost forever.
The Christian "Gift of God" foundational inference that Dorothy Roberts name clearly imbues and the work that Dorothy Roberts has provided by her unlocking the so-called "code" found in the 19th century 1870's Mormon "Scrap - Book" with her landmark perfection of "Early Pitman's Shorthand," as to be revealed here on MormonKey.com, certainly becomes more fully manifest in every instance as to clearly supporting the notion as being literally - a "Gift of God."
What impact on the Mormon church and the realm of religious understanding the transcription of the 19th century Mormon "Scrap - Book" by Dorothy Roberts use of "Early Pitman's Shorthand" will actually have on Mormonism is unknown at this time. The "Scrap - Book's" contents, currently attributed to RLDS co-founder Joseph R. Lambert, is certain to harbor some hidden truths about the Mormon religion as a whole - not previously considered in the past.
In time, the once hidden work found in the 1870's Mormon "Scrap - Book" journal, as it becomes studied, dissected and discussed over time, is hoped will contribute positively better universal Mormon understanding and more manifest on broader ecclesiastical terms and religious levels as time goes on.
The work by Dorothy Roberts, which acts essentially as a conduit to something seemingly profound that was once completely hidden, is, in many ways expected to have untold impact in the study of Mormonism. In particular this is because she has transcribed the most historically significant sacred manuscript work from that holds truths for both the RLDS and LDS churches - as it also contains the John Whitmer Book of Mormon Testimony from 1877.
The aforementioned Civil War three diary volumes of Sgt. Jonathon Vaile Allen, as written in 1863 and 1864 - and the early form of Pitman's Shorthand that the three journal diary volumes comprised at that time of their initial creation, as presented to Dorothy Webb Roberts - was a far cry from what Pitman's Shorthand practitioner and expert Dorothy Webb Roberts had usually worked with - all as taught over her longstanding career until this time in 1995.
It should be of great interest to note that it was the primary effort by Frank Roberts that brought forth the significant discovery for his wife Dorothy Webb Roberts - of having found a 1893 reprint copy of an original 1855 Pitman's Shorthand textbook by the 'Early Pitman's Shorthand" American practitioner Benn Pitman of Cincinnati. The old Pitman work was discovered in a desaccessioned group of textbooks in the James A. Michener Library at the University of Northern Colorado (UNC), where Dorothy's husband, Frank, was employed at the time as a Professor of Library Studies and Reference Librarian.
It was this primary 'discovery' in the year 1996 by Frank Roberts that would become in this particular case the proverbial 'hair' that essentially 'broke the camel's back' and caused Dorothy Roberts to "crack the code"!
BEHIND CRACKING THE CODE - 1996
Once this old 1855 Pitman's Shorthand textbook was brought to light and a concerted study was made of same by Dorothy Roberts and juxtaposed against the knowledge of the more modern form of this Pitman Shorthand art form that she long ago perfected; the historic first transcription of the century old lost art of "Early Pitman Shorthand" was achieved. With this effort the lost shorthand "code" comprised within the three 1863 and 1864 American Civil War diary journal volumes was cracked and revealed for the first time in modern history!
Studying this old forgotten work published by Englishman Benn Pitman of the initial invention and perfection in 1837 by his brother Isaac Pitman, Dorothy Webb Roberts gained a battery of insurmountable knowledge of a major 'lost art.' Working on the journal diaries of Sgt. Jonathon Vaile Allen of the 8th Vermont Volunteers on a daily basis, which Dorothy Webb Roberts has come to claim as being 'over a span of four months, with more than 100 hours of work expended towards the effort and at least ten hours of research conducted,' Dorothy Webb Roberts became fully successful in cracking the 'lost code' that opened the doors of understanding to "Early Pitman's Shorthand."
Again it must be again categorically stated that this was all achieved for the very first time in modern history, in the year 2006: all within a century of the practice having become extinct and replaced in the 1880's by the "New Pitman's Shorthand" - that Dorothy Roberts, as only the world's first "Early Pitman's Shorthand" expert, can ever be awarded this unique distinction.
Completing her triumphant work at the time back in 1996 transcribing the Civil War diaries, Dorothy Webb Roberts cried tears, weeping for Jonathan Allen when she discovered that his last entry was made just before he met his death resultant from his activities on the battlefield during the Battle of Cedar Creek of October 19, 1864. The Union's Major General Philip H. Sheridan's Army of the Shenandoah contingent forces consisted of 31,610 men and 90 artillery pieces, while Confederate Lieut. General Jubal Anderson Early led a contingent of the Army of the Valley for the Confederacy consisting of 21,102 men and more than 40 artillery pieces. By all standards, the battle of Cedar Creek in the widespread Shenandoah Valley of the Virginias was somewhat beyond that of the general norm and the number of men who fought in this battle from both sides was rather thunderous. Casualties for the Union totaled 5,665 (644 killed, 3,430 wounded, 1,591 missing). Confederate casualties are only estimates, amounting to about 2,910 (320 killed, 1,540 wounded, 1,050 missing).
Sgt. Jonathan Allen was one (1) out of 644 killed on 19 October 1864 at the Battle of Cedar Creek.
A follow-up article to The Delta Kappa Gamma Bulletin, Winter, 62-2 story, after the Civil War diaries came forward and to the attention of Dorothy Webb Roberts, and husband Frank Roberts found the 1855 Benn Pitman 1893 re-print of his brother's Manual of Phonography - an article entitled "A Civil War Soldier's Journal: Brought to Life After 130 years," was published in Vermont Genealogy, Vol. 2, No. 1 - January 1997. The diaries themselves and the historic transcription by Dorothy Webb Roberts of same were later put on deposit with the Vermont Historical Society.
SIXTY EARLY PITMAN'S SHORTHAND
TRANSCRIPTIONS IN 14 YEARS
Subsequently Dorothy Webb Roberts conducted an in-depth study of the history and changes made in the shorthand system first developed and introduced by Sir Isaac Pitman in 1837. A related Home Page was then developed on the Internet. Over a span of fourteen years Dorothy Webb Roberts has worked on more than sixty (60) transcriptions consisting of a variety of documents dating to the period of the American Civil War up to World War II. Not all of these have been made public, but those that have been made public thus far are listed below.
When Dorothy Webb Roberts first started to transcribe the Civil War journals of Jonathon Allen, she found that there had been many changes to the Pitman system between 1837 and 1895, all which she previously had not considered or was aware of. In her second article on the same subject entitled "A Civil War Soldier's Journal: Brought to Life After 130 years," that was published the following year in Vermont Genealogy, Vol. 2, No. 1 - January 1997 - Dorothy Roberts further stated as follows:
"….. by an extraordinary piece of luck, I was able to procure a copy of Benn Pitman's The Manual of Phonography. This manual provided the key which enabled me to transcribe over 230 pages of shorthand written in 1963 and 1864. In studying Benn Pitman's manual, I found that many of the vowel signs had been transposed from those used today and there were differences in the way many word outlines were written. Altogether I found more than 30 differences, and without the annual to guide me, it would have taken me many weeks to "crack the code."
Found at the bottom of this biography is a list of some of the published articles by Dorothy Webb Roberts and pertinent chapters in books also created by her discussing Pitman's Shorthand. Besides these published transcriptions treating Pitman's Shorthand, Dorothy Webb Roberts has also transcribed several other personal letters and formerly un-transcribable diaries executed from the mid 19th century to the mid 20th century in both forms of Pitman's Shorthand - with several being that of the rarified "Early Pitman's Shorthand" form - considered now a 'lost art.'
Further to this, news of a cache of Mormon manuscript material that has come to be known as "The Lost Sermons," held by the LDS Church that long ago had been executed in old "Early Pitman's Shorthand" code back in the 1850's - also came to be "deciphered" more recently in 2013 by a LDS Librarian named LaJean Purcell Carruth. It was a member of the Mormon church priesthood named George D. Watt who, back in the 1850's, learned and practiced "Early Pitman's Shorthand" and dilligently applied it in recording these early Mormon sermons by major members of the Mormon priesthood, including that of Brigham Young, Lorenzo Snow, Orson Pratt, among others. Until this recent time in 2013, the collected works of the several hundred sermons preserved by George D. Watt utilizing the Pitman method - had not yet been transcribed in over 150 years since their creation.
During the period when she began to finally master the technique to transcribe "The Lost Sermons" recorded by George D. Watt Mormon LDS document hoard, LDS Librarian LaJean Purcell Carruth discussed her ongoing work at the LDS Church Library Archives on Utah TV in 2013, after 30 years study at perfecting the discipline transcribing "Early Pitman's Shorthand."
PREEMPTS LDS EARLY PITMAN SHORTHAND
CHURCH EFFORT BY SIX YEARS!
This was six years after Dorothy Webb Roberts had first "cracked" the Mormon use of the "code" back in 2006. What took LaJean Purcell Carruth approximately 30 years, Dorothy Webb Roberts achieved in about two weeks time.
A bibliography of published works consulted with respect to assembling the biography hereof on Dorothy Webb Roberts and that which is pertinent to the art of Pitman's Shorthand written by, discussing or incorporating the expertise of Dorothy Webb Roberts, is as follows:
*Roberts, Dorothy (1995). Teaching Secretarial Studies in Culturally Diverse Societies. The Delta Kappa Gamma Bulletin. Winter, 61-2, pp. 18-22.
*Roberts, Dorothy and Mary H. DeKok (I996). A Civil War Soldier's Journal; Brought to Life After 130 Years. The Delta Kappa Gamma Bulletin. Winter, 62-2, pp. 45-48.
*Roberts, Dorothy (January 1997). The Civil War Journal of a Vermont Volunteer Written in Pitman's Shorthand and Transcribed 130 years after the Event  - Vermont Genealogy, Vol. 2, No. 1 - pp. 1-4 - ISSN 1086-2439.  
*Tyler, Kenneth, Dorothy Roberts and Richard H. Tyler (2000).  The Shorthand Publications of Sir William Richard Gowers.  Neurology.  July, 2 of 2 pp. 289-293. Pitman Shorthand Transcription by Dorothy Roberts.
* War Diaries of Capt. Albert Hefley and Lieut. Cyrus P. Hefley (2000). Berlin, PA:  Berlin Area Historical Society, pp. 70-90. Early Pitman's Shorthand Transcription by Dorothy Roberts.
*Cobin, David M. and Earl Schwartz (eds) (2007-08).  (Transcribed from Early Pitman's Shorthand by Dorothy Roberts.)  The Encrypted Sermons of Sabato Morais.   Journal of Law and Religion, Vol. XXIII, No. 1, pp. 147-188.
* Roberts, Dorothy. RECOLLECTIONS OF MY LIFE AND TRAVELS - © 2009 by Dorothy Roberts - Printed by Westview Printing & Graphics, Greeley, CO.
* Roberts, Dorothy. THE LIFE AND TRAVELS OF AN ENGLISH LADY - © 2013 by Dorothy Roberts - Reprinted by Alphagraphics, Concord, MA 2013 - 2nd Edition (Originally published under the title: Recollections of My Life and Travels) - 241 pp. ISBN 978 - 1 - 4675 - 9005 - 1.
HOW WILL THIS IMPACT MORMON RELIGION AT LARGE?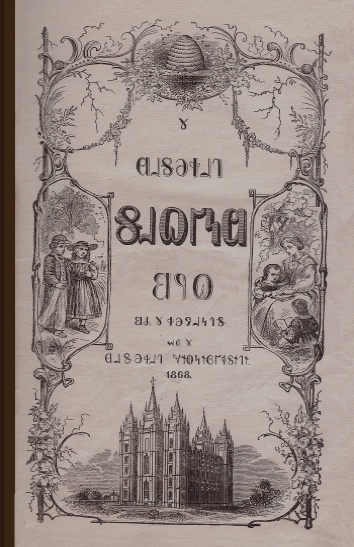 What is significant to note is that the work with "Early Pitman's Shorthand" that George D. Watt had engaged in ultimately led to his formidable development and Mormon publication of what came to be known as the "Deseret Alphabet"- a form of shorthand for use by members within the LDS Mormon church. This alphabet was shortlived however. A copy of the cover of the work, as introduced by Brigham Young, is shown to the right.
"MORMONKEY: The Key to News and History of the Mormon Faith"